Day Design Group, Inc.
P.O. Box 848
Buford, Georgia 30515
Phone: 770-271-4676
Fax: 706-389-8569
ddg@daydesigngroup.com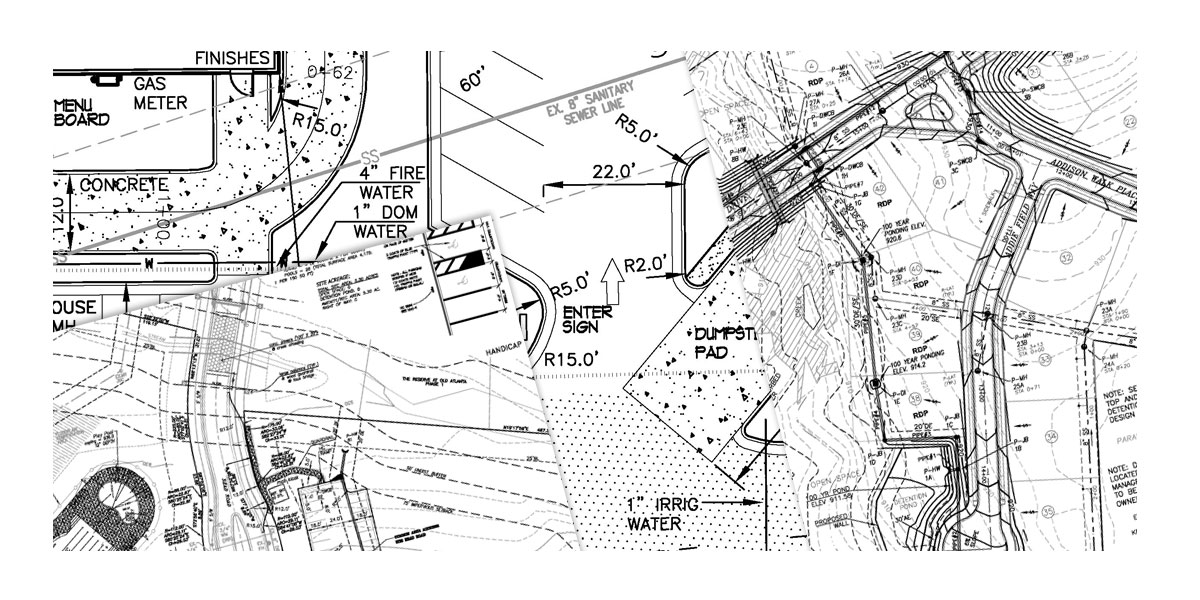 How is Day Design Group different?
We encourage meeting you and your contractors on site to walk the property together so potential problems can be identified and addressed prior to design and construction.
We give ambitious, yet realistic times of completion to aid in achieving your development goals. We deliver results not empty promises!
We encourage meeting with you and your contractors for valuable input before finalizing design elements to ensure everyone is on the same page. This saves you time and money.
Because we have a multi-disciplinary staff, our engineering solutions are scrutinized to produce the most aesthetic result.
Our professionals have many years combined experience in surveying and construction administration. This experience is valuable to the development of a successful set of construction documents..
Whether you are looking for civil engineering, landscape architecture design or site planning, Day Design Group is ready to apply our years of experience in quality design development to your project.
Contact us today: 770.271.4676